Mini-Multi Minions are small flying enemies commanded by Tenebrae Hue in Klonoa: Dream Traveller of Noctis Sol. At first, the appear as small, harmless, orb-like creatures, but when they go after a target, they appear more threatening. The Wind Bullet does not affect them, and they can only be defeated by "staying on top of them" (jumping on them).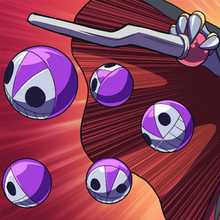 Ad blocker interference detected!
Wikia is a free-to-use site that makes money from advertising. We have a modified experience for viewers using ad blockers

Wikia is not accessible if you've made further modifications. Remove the custom ad blocker rule(s) and the page will load as expected.